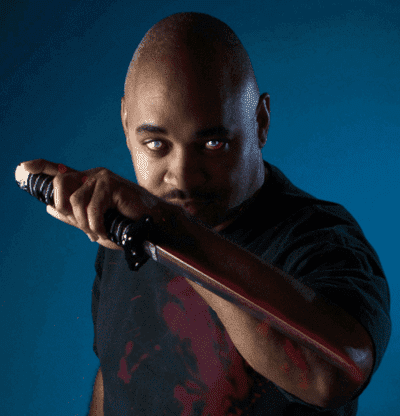 Mark Wooden is a  SYFY Wire Fan Creator, a filmmaker with his horror short film Where the Heart Bleeds, and a podcaster with his Thoughts From the Shed podcast on filmmaking and writing.
His chief love is writing. A short story from his "Shadowdance" action/ urban fantasy series, Fall to Grace, was a quarterfinalist in the 2017 ScreenCraft Cinematic Short Story Contest.
Mark draws inspiration from vampire slayers Anita Blake and Blade; Batman and X-Men comic books; and action epics 24 and anything by John Woo. He'd be remiss if he didn't mention an assassin named Elektra.
Mark passes the time with table-top role-playing games and his day job as a video camera switcher.