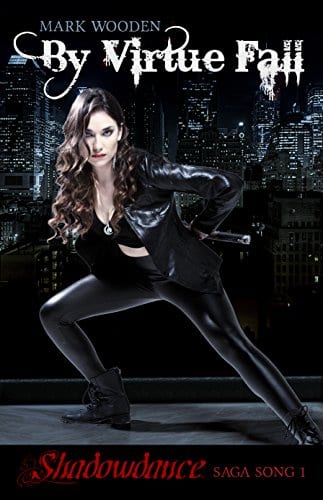 Seeking revenge for the corruption of her younger sister draws vampire assassin Adriana into the secret war between the supernatural - the Shadowdance.
"Spare her life," Adriana begged, "and I shall do all you ask!"
"Really?" Cytheria said with an evil smile. "You don't know what I'll ask. Or what it will cost."
Order Now!
About the Book
Vampire assassin Adriana Dupré travels from modern-day Los Angeles to Berlin, battling warrior sorcerers and a pack of vengeful werewolves to possess two ancient shards.
With the shards, she can complete a deal with a sorcerer; he will give her the information on the vampire Cytheria and her cult of female vampire assassins.
Centuries ago, Cytheria had ordered the murders of Adriana's family and corrupted Adriana's baby sister.
Adriana will have her revenge.
But is that revenge worth giving the sorcerer the power to enslave the world?
Will Adriana lose what remains of her soul in the process?
And can she avoid becoming embroiled in the secret war between supernatural creatures known to them as the Shadowdance?
The "Shadowdance" action/ urban fantasy saga fills the literary void for Underworld, Blade, or Buffy the Vampire Slayer fans.
More action, less paranormal romance.
Other Books and Merch in ""Shadowdance" saga"
Disclosure of Material Connection: Some of the links in the page above are "affiliate links." This means if you click on the link and purchase the item, I will receive an affiliate commission. I am disclosing this in accordance with the Federal Trade Commission's
16 CFR, Part 255
: "Guides Concerning the Use of Endorsements and Testimonials in Advertising."