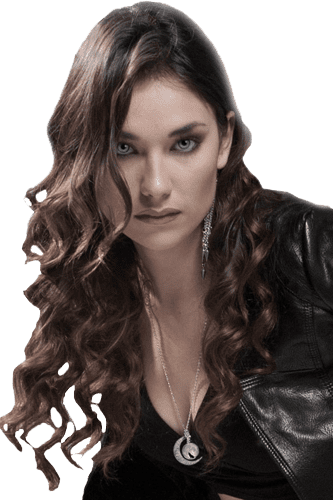 Age : appears 22, actually 251
Height : 5'3"
Weight : 117 lbs.
Eyes : Gray
Hair : Dark Brown
---
Once a French aristocrat in late 18th century France, Adriana Dupré is now a former Daughter of Lilith vampire assassin Cytheria, leader of the Daughters, manipulated Adriana into killing her werewolf ancestors.
Further, Cytheria corrupted Adriana's sister Dominique by turning her into a Daughter as well.
Adriana prefers to remain isolated from the events of the Shadowdance, concentrating on her vengeance against the Daughters and the redemption of her sister.
She will soon realize the impossibility of her independence from the Dance.
Featured in:
Two Sisters: A Song of the Shadowdance
By Virtue Fall: A Song of the Shadowdance
Fall to Grace: A Shadowdance Variation
For Her Sins: A Song of the Shadowdance
The Initiated
Characters of the "Shadowdance" Action/ Urban Fantasy Saga