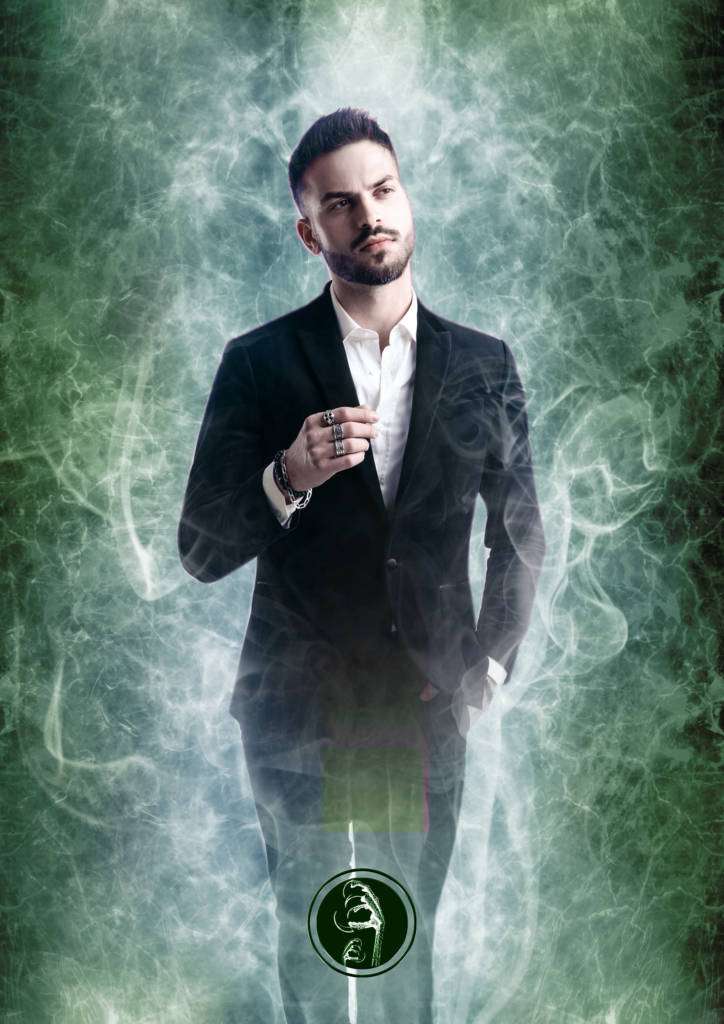 Age : appears to be 28, actually 112
Height : 6′
Weight : 165 lbs.
Eyes : Black
Hair : Dark Brown
---
The power of magic allowed Dwyer Strathan an escape from a life on the streets of Kilkenny, Ireland circa the First World War.
Under the tutelage of Order of Haroth leader Malachi Thorne, Strathan became a powerful sorcerer.
With Thorne's disappearance after the Second World War, Strathan aligned himself with a demon from Hell.
With this power, he found a compromise with the Order, retaining control of the Los Angeles lodge but doing nothing to subvert the Order's plans for the Shadowdance.
Strathan has also established a life for himself as a Hollywood bad boy movie star, hiding his use of the supernatural in plain sight.
Featured in:
By Virtue Fall: A Song of the Shadowdance
For Her Sins: A Song of the Shadowdance
Order Into Chaos: A Shadowdance Variation
The Initiated
Characters of the "Shadowdance" Action/ Urban Fantasy Saga