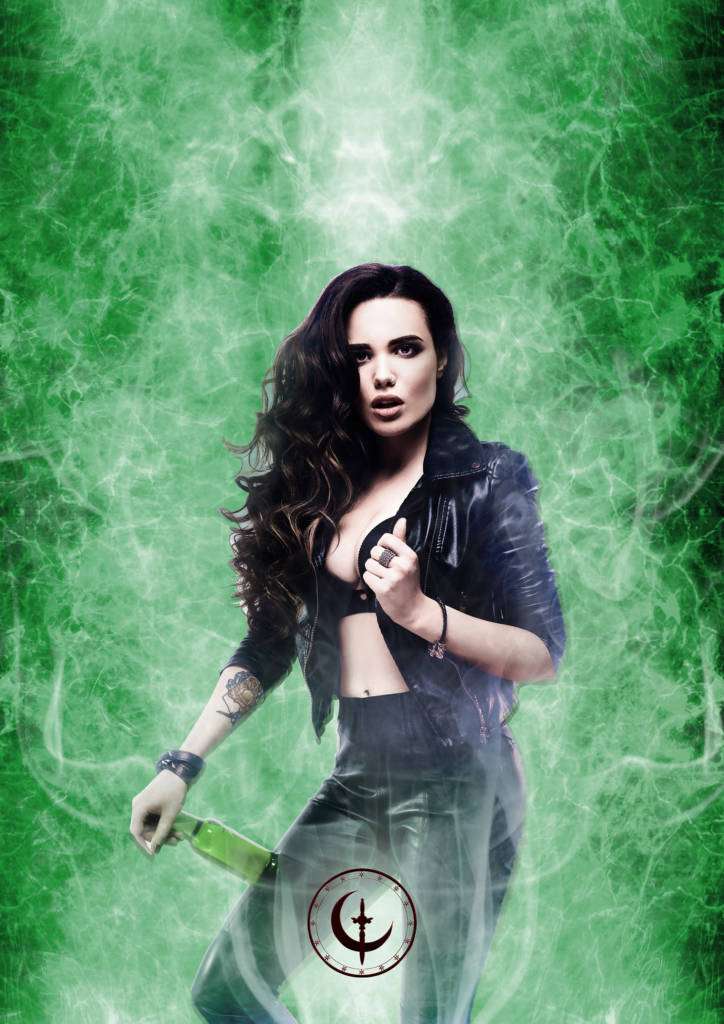 Age : appears to be 20, actually 58
Height : 5'10"
Weight : 132 lbs.
Eyes : Brown
Hair : Black
---
When Geisa was in her teens, her father stood against the chaos of Brazil's military rule.
Political rivals in the country's army murdered him for his opposition.
Geisa made friends in the revolution against the military and attempted revenge. Her path crossed with the Daughters of Lilith, specifically their leader Fatale.
Taking a liking to the feisty Brazilian, Fatale turned the girl into a vampire and made her a Daughter of Lilith.
Though Geisa willingly serves the Daughters, she has no interest in the Shadowdance, favoring the life of a bon vivant interested in dance — and the occasional assassination.
Geisa utilizes the Brazilian fighting dance capoeira – combined with hidden blades in the toes of her boots.
Fatale, the current Mistress of the Daughters, recently decreed that Illyana Dakanova must suffer for her sins against the Daughters.
Fatale charged Geisa with ensuring Illyana never dies.
Featured in:
Two Sisters: A Song of the Shadowdance
A Reason to Live: A Shadowdance Variation
The Initiated
Characters of the "Shadowdance" Action/ Urban Fantasy Saga