Hello friends!
2018 is (finally) winding down. Figured I'd give a glimpse at what I'll be up to in 2019… and explain the upcoming Holiday Hiatus!
Holiday Hiatus? But what about the Star Wars fanfiction?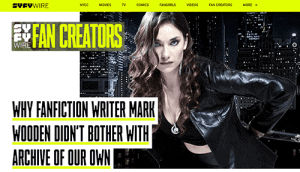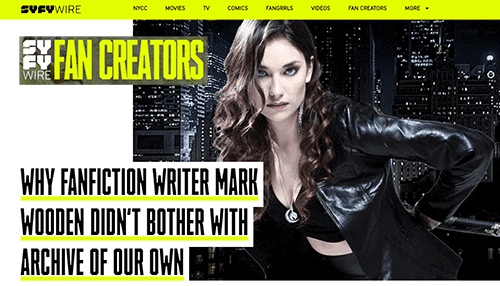 For those keeping track, my Star Wars fanfiction earned me a feature over at SYFY Wire. After a nod like that, you can't just stop!
Just finished the last part of Episode Three last Tuesday. Follow the link to take you to the start of the episode.
Or be a completist and start with Episode One-Point-One.
I always intended for the story to run like a season of a TV show, a cue I took from the Star Wars role-playing game from Fantasy Flight Games. They based the campaign design of their "Dawn of Rebellion" sourcebook on the Rebels TV show — episodic television.
Yes, a hiatus, but lots of Star Wars fanfiction when you get back!
My Star Wars fanfiction will run a total of ten episodes. Each episode will run six parts. It's been sporadic posting, but not in 2019!
On New Years' Day, I'll post the first part of Episode Four! I'll continue posting on those Tuesdays and Thursdays throughout January to give you Episodes Four and Five.
Setting the publishing dates is part of my "write like a professional" initiative. If I wanna write for comics or movies, I'm going to have to stick to deadlines. Best start doing that now!
More comic book fanfiction: Birds of Mortal Kombat, Elektra/ Witchblade, Superman
Following Star Wars, I'm going to return to my comic book-based fanfiction. I have a Birds of Prey story that features Batgirl/ Barbara Gordon, Black Canary and… Sonya Blade from Mortal Kombat as the Birds.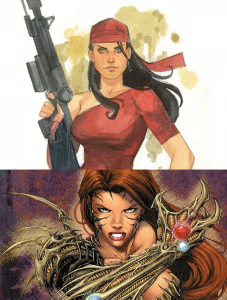 I also want to get into the sequel to my Herald of Darkseid story. That would have Nick Fury send a team of heroes led by Captain Marvel to Apokolips to eliminate the threat that is Darkseid.
Supergirl and Superman are part of that team. I also want to mix it up with, say, Wolverine, Iron Man and… Magneto.
I've developed Fury as someone who will use any means available to get the job done. Sending one of the world's most powerful mutants against an otherworldly threat isn't out of bounds for him.
But how will the heroes deal with having a mutant supremacist in their midst?
Then there's always my "What if Elektra Natchios were the bearer of the Witchblade?"
"Thinking Out Loud" vlogs
I've always been interested in the idea of a vlog of some kind. In 2019 I'll start small with some "slice of life" videos so you can learn more about me. They'll be sporadic, but as I get a feel for the medium and relax in front of the camera, I'll pick up.
Pop Culture educational notes by way of Steven Soderbergh
Okay, not notes BY Soderbergh, but inspired by a technique, I found he uses. At the end of each year, he'll make a list of all the movies he watches.
I did the same thing in 2017 but opened it up to books, comic books, and TV. I took copious notes on the media.
As an artist, I was trying to figure out what worked, what didn't and why. Whether the work was good or not was irrelevant.
I'll leave that to your opinion and Rotten Tomatoes.
For 2019, I'm going to continue this listing/ notetaking. I'll share what I find with all of you. Maybe it'll get your creativity sparking or show you something from an angle you never considered.
Oh yeah! And Shadowdance saga books!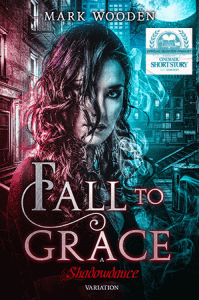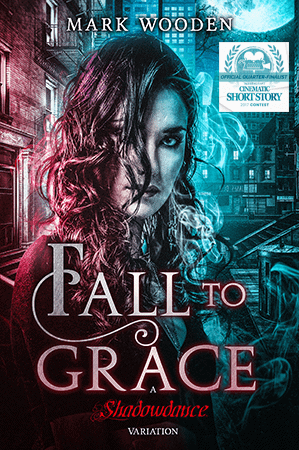 I've got the outline for the third Shadowdance action/ urban fantasy saga novel, Illusion of Love, ready to go. I started working on the prose but took time out to get Star Wars fanfiction up and running.
In 2019, I'll tag-team between projects. August 2019 marks the tenth anniversary of Wooden Shed Creative. That'd be a great time to release a new novel.
In prepping Illusion, I also got a head start on the fourth novel, Wake the Darkness. This novel is the one that was gonna be a web series and a movie, got a Wake the Darkness theme song, but died on the vine of no money.
Look for characters who headline Darkness to appear as minor characters in Illusion. Because I do the world building thing like a mofo y'all.
That's all… for now.
I may sneak a video in, but for the most part, that'll be it for 2018. Hope you enjoyed the year and look forward to a bunch of creative things from Wooden Shed Creative next year.
If you want more immediate thoughts from me, to check out the Shadowdance Twitter page.
Happy holidays! See ya next year!