My horror short film hits Amazon on December 28th. Before that, I've got a little something to get you excited.
Horror short film teaser release info
This Friday the 13th I'm posting a teaser for my horror short film "Where the Heart Bleeds" on my official YouTube page. It'll go up at 8 pm EST, so you can watch it before you hit the streets for a night out.
Or you can watch it on your phone while out and share it with friends. Or even strangers!
About the horror short
In "Where the Heart Bleeds," a video chat between estranged sisters is violently cut short by the appearance of their angry father. Technology reveals a different, more sinister story.
My team put together the horror short film back in 2017. The December 28th date marks the two-year anniversary of our shoot day. The shoot that left fake bloodstains on my office floors.
My office suffered for my art.
Since then, "Where the Heart Bleeds" has played the Central Florida Film Festival, the Spooky Empire International Film Festival and is an official selection of the Bloodstained Indie Film Festival all the way over in Tokyo.
I got the chance to share some stills with horror icon Clive Barker at Spooky Empire. He loved the title and was impressed with the effects work.
For more about "Where the Heart Bleeds," visit our website. You'll find news, production stills and info about the cast and crew.
Share this info — especially the teaser coming this Friday — with friends, family, enemies, everyone.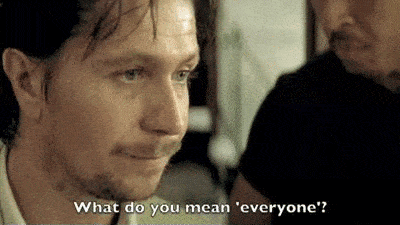 "Where the Heart Bleeds," a short horror film, premieres on Amazon Prime December 28th.