So you've decided you want a unique image for your book cover? A good way to do that is to do a photoshoot. But how to find a model?
Glad you asked! I got you.
How to find a model… but you'll need a photographer!
Last week I went over how to find a photographer. You'll want to read that over for that part of the photo shoot trinity. That trinity is as follows:
Photographer
Model (s)
Makeup artist/ hairstylist
Let's assume the photographer thing is covered. You can find a makeup artist/ hairstylist in pretty much the same way as a photographer, so I won't burn your eyes out with a post on that.
Now let's find that perfect model to represent your beloved character(s)!
What to look for in a model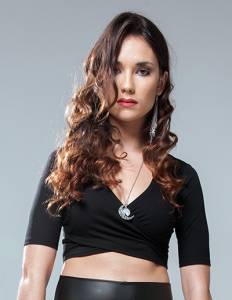 The biggest misconception is that you simply have to find someone who's attractive. That will work right up until the model moves in awkward ways and can't capture the emotional look of your character.
Now if you're not using their face, that may work but…
"Emotional look?" You ask.
In fashion photography, the clothes are the star — despite the whole supermodel phenomenal. Those vacant stares work.
On your book cover and promo materials, you need that model to convey a mood.
If they represent a character who's a stone-cold assassin, you want them to look menacing. A practical joker should look whimsical. A tortured soul should look… you get the idea.
You need to see what looks the model can do, how well they pose, and if their look will work for you. Like a photographer, a model will have a portfolio.
Search through the portfolio. It should show the model in a variety of looks; the better they work as a chameleon, the better chance they can capture the mood of your work.
Where to find a model
When we talked about photographers, I mentioned that you may get lucky and find an amateur who can pull you through. I'd recommend against that for a model. This person will make or break your efforts; best go with a professional.
If you have a photographer already, ask them if he knows any models that fit your vision. Again, this networking could result in budget deals that could help you in the long term.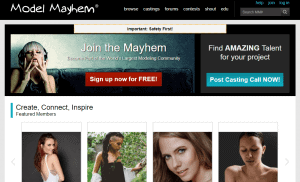 Model Mayhem was my first line of attack. It presents over four thousand models at all levels of experience. Even with those newer to the business, if they had the initiative to sign up on this site, they're
what you're looking for.
Model Mayhem provides full details on the models in regard to height, weight and clothing size and whether they work for pay. It also provides portfolios for all the models. You can search by location, and then narrow that down to specifics like hair color or ethnicity.
If you want models to come to you, sign up as a member and you can post a casting call.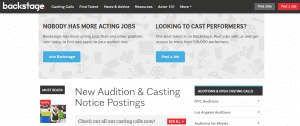 Backstage.com is another good site.
The site is really for actors, but that's what you're looking for anyway. Some actors moonlight as models. You'll find the same detailed info about the actors here.
Backstage.com also posts info on various extracurricular skills the actors possess. Need a martial artist? You might find a stunt person with skills here.
One caveat: DO NOT confuse "Backstage" with "Backpage." You'll find a completely different set of "actors" on Backpage.com.
You've been warned.
These are only two sites. A search engine search for keywords like "actor" or "model" should turn up something in your neck of the woods.
Don't forget Cosplay!
Since we're all geeks here, I'm also gonna throw out the idea of checking your local comic book and anime conventions for models. Cosplayers are all over the place. They already like to dress up as various characters; why not have them dress up as yours?
True, this goes against the edict of finding a professional, but watch the cosplayer. They're usually posing all the time, so they may just fit the bill.
Bonus: they're costume designers (or know one), so they can help you in the wardrobe department.
This one worked out aces for me. See Ms. Miller up above. I'm sure you have as she's the "Shadowdance" cover girl Adriana Dupre.
I found her on Backstage, then learned she was a massively excellent cosplayer (you'd swear she looks better than Gal Gadot as Wonder Woman!) and an actress/ director hyphenate to boot!
Lie to me and tell me those aren't some great cover shots.
A note about wardrobe, hair, and makeup
I didn't include a wardrobe person in the photo shoot trinity for a shoot because that's something you can work out with the model. You can arrange for them to bring wardrobe (possibly with an added fee; see below).
More often you have a specific look for your character, so you'll provide the wardrobe anyway. Remember those physical stats on Backstage and Model Mayhem?
That's what they're there for.
I wouldn't put the wardrobe responsibility on your makeup artist/ hairstylist. You already have them double dipping. More tasks equal more money (see below).
Working the model's deal
If you're really lucky, you may be able to get the model for free. Or maybe you can do what's called "TFP" or "Time for Print." That may work with cosplayers, new models or friends of friends, but odds are high that if you have a pro, you're going to pay.
Models work on a flat day/ half day rate or hourly with a minimum. I've found that $100-$200 for a half day is reasonable (at least in Florida!).
Negotiate with your model. Explain your concept. You may get lucky and they like the concept so much they'll work at a lower rate.
How you use the pictures could also affect the model's rate. If it's strictly promo work and book covers, that's one thing.
If you're putting their image on a t-shirt and selling the merchandise, you may have to either up the rate or cut the model in on the action.
The model will also need to know if makeup/ hair is provided and if they need to provide any wardrobe for the shoot. Most are fine with either, but the more they must bring to the table the more their rate may (and should) go up.
Once you've worked out payment with the model, book your date for the shoot. Book an alternate day in case of, particularly if you're planning for an outdoor shoot.
And then, before any contracts are signed, figure out the legal stuff.
Since the legal stuff is roughly the same as that for photographers, follow this link to the "how to find a photographer" post for that info.
Again, I AM NOT A LAWYER. If you're not familiar with that sort of thing, take the time to talk to an entertainment lawyer.
In closing…
Finding a photographer and a model is a bunch of hard work, but in the end (if you put together the right team) you'll be happy with the results. I got lucky and found a friend photographer who shot for free and a cosplaying actress as my model.
You can see how it turned out on the Adriana page and the covers of "By Virtue Fall," "For Her Sins" and "Fall to Grace."
Have questions? Comments? War stories? Post them in the comment section below or to @Shadowdancesaga on Twitter.