Welcome back, #MusicMonday peeps! Been a while, I know. This weekend I get to see a band whose music inspires my Shadowdance urban fantasy saga: In This Moment. Like to hear it hear it go!
The Rock Band game markets successfully
Back in 2011 or so, I was a fan of the "rhythm game" that was "Rock Band 3." You remember that one; it had plastic instruments, so you could look silly/ pretend to be a rock star in front of your TV with three other friends.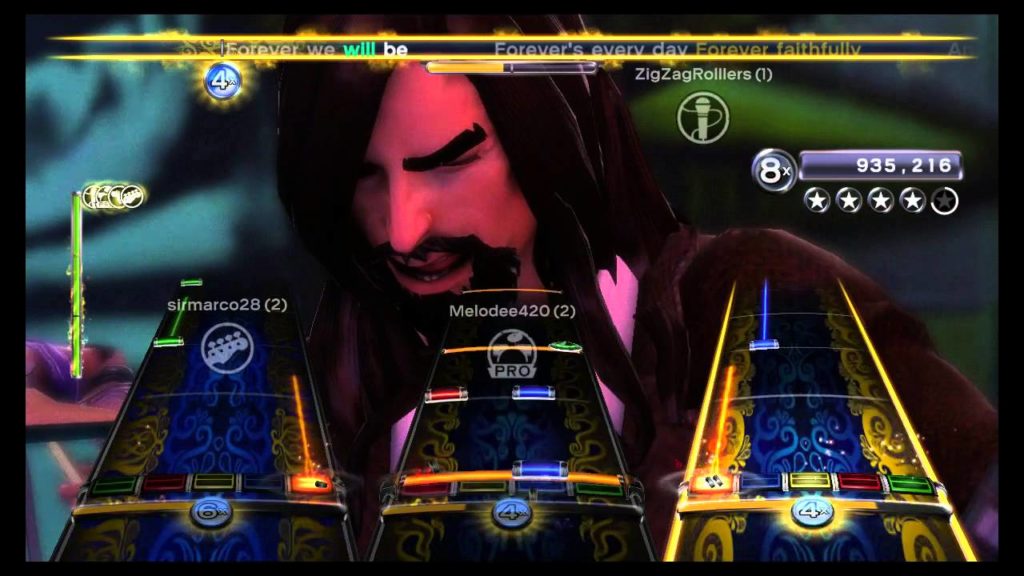 One of the songs available for the game was "Forever" by a band I hadn't heard of, In This Moment (calling them ITM for short). I was a fan of Evanescence, ITM sounded similar, I was hooked.
"Rock Band" had done its job of introducing people to new artists.
Looking for inspiration
In 2015ish, I was working on the novel Two Sisters. It's kind of a prequel to my first Shadowdance novel, For Her Sins. It's a tale of a defining encounter between the Dupre sisters, Adriana and Dominique.
Looking for some music that inspires, I remembered ITM. I hadn't followed up on them and decided to do just that. I bought MP3 downloads (did anybody still buy CDs in 2015-16!) of all their albums and dove in.
A track on their fourth album instantly caught my attention — "Blood."
Why "Blood?"
I hate you for the sacrifices you made for me
I hate you for every time you ever bled for me

Lyrics from "Blood"
Those lyrics just clutched my soul. It sounded like something Dominique would say to her sister. Adriana is the elder. She always babied little Dominique, who spent the first eight years of her life trying to be just like her big sister.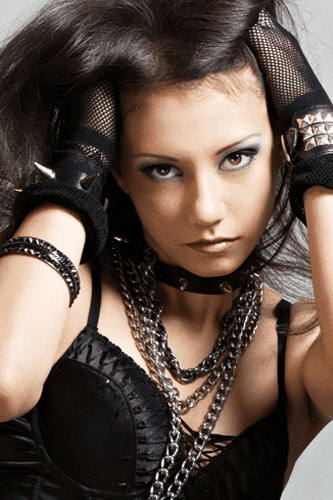 Then, the French Revolution tore the sisters apart. Adriana went off and became a vampire assassin.
To her horror, Dominique would grow up and become one too.
The Daughters of Lilith had turned both sisters then pitted them against one another. Adriana knew their motives; she tried to save Dominique from self-destruction.
Dominique was brainwashed to think her big sister had abandoned her. She wanted not only revenge but
the chance to step out of her infamous assassin sister's shadow.
The fury and anger with which singer Maria Brink sang "Blood" captured the rage Dominique held for her sister. The industrial-rock instrumentation— the heavy guitars, the hammering drums — enhanced that mood.
I hate you for always pulling me back from the edge
I hate you for every kind word you ever said

Lyrics from "Blood"
Whenever I thought of Dominique, I heard "Blood."
Wait… who is In This Moment?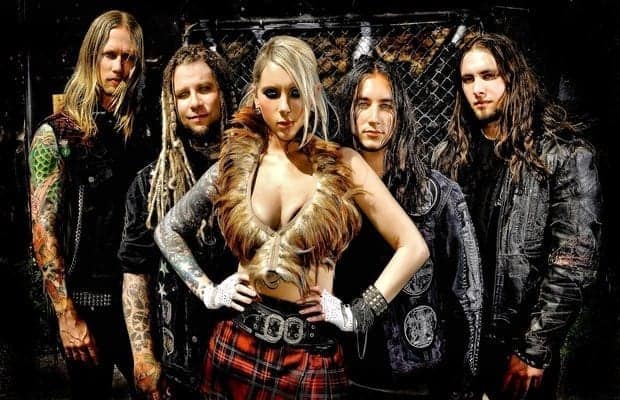 Intrigued by ITM, I did my due diligence and researched the band. They started up with Brink and guitarist Chris Howorth meeting up and writing some songs together. They enlisted other musicians, posting their songs on… Myspace.
(Believe it or not, Myspace is still a thing. Check it out.)
Their social media savvy garnered them enough of a fanbase that they were invited on tours alongside heavyweights Rob Zombie, Ozzy Osborne, and others.
By 2013, the band had transformed. ITM's video for "Forever" was literally the band on some rocks by the beach. No heavy makeup, no dancers, no sets, no costumes.
In 2013, they made a concert DVD promoting their fourth album, "Blood." Here they revealed costumes, makeup, set pieces, and the now-infamous Blood Girls.
Think Marilyn Manson with a much better-looking lead.
Shortly after, the band got picked up by major label Atlantic Records. They haven't looked back, with a seventh album already in the works.
In This Moment's sound, origins and accolades
Brink and Howorth are the souls of In This Moment. Brink has a history that's tragic enough to be a Shadowdance character. Her father disappeared when she was very young and at some point, Brink was abused.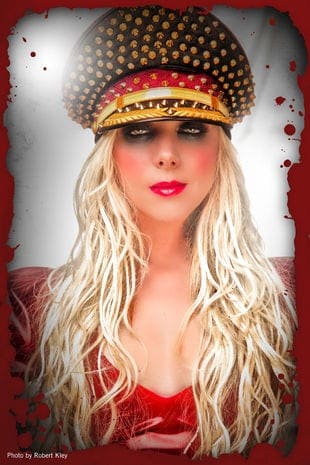 Couple that with Brink's mother's drug addiction and one could understand the young Brink's rebellious behavior which dovetailed into her pregnancy at fifteen.
Despite these hardships, Brink helped her mother kick her habit while working low-end jobs to keep her and her son alive. With her mother on the mend, she left New York for Los Angeles where she eventually met Howorth.
Brink's early feelings of abandonment and neglect influence her music. I've heard people interpret "Blood" as a song about addiction. If that's true, one can see how Brink's relationship with her mother influenced the track.
ITM began as a metalcore band, but has since drifted further into what I affectionately call "What if Lady Gaga did an industrial rock album?"
That's not an insult to either Gaga or Brink. ITM can belt them out with the best, having earned a nomination at the 2017 Alternative Press Music Awards for both "Best Live Band" and "Best Hard Rock Artist."
But about "Blood"
So enough of my pontificating. Here's the video for "Blood." Watch it, then go check out Dominique's profile and see what I'm talking about.
Meanwhile, I'll have the privilege of seeing not only In This Moment but Halestorm and New Years Day this weekend. I'll take pictures, but they'll look like ants from my nosebleed seats!