Die Hard is an f-ing Christmas movie.
It's all right there in the title. But in case you weren't already sure of that, writer Mark Wooden is here to make the case using three elements that all Christmas movies have — even the ones involving lone cops, terrorist thieves, and Twinkies.
YouTube Version
Audio Only Version
Creator Notes
First off, thanks to 20th Century Fox and Comedy Central for (hopefully) not suing me into oblivion for using their clips. It's for educational and satirical purposes. You'd hope people doing a roast would get the humor.
I do my title cards in PowerPoint because it's faster and quicker for me than Photoshop. However, PS has a spell checker so it would have flagged me when I didn't write "an" f-ing Christmas movie on the damned title card.
I didn't notice until well after the upload. As I am lazy (we discussed this), I corrected the title card for the YouTube and webpage postings but left it on the video.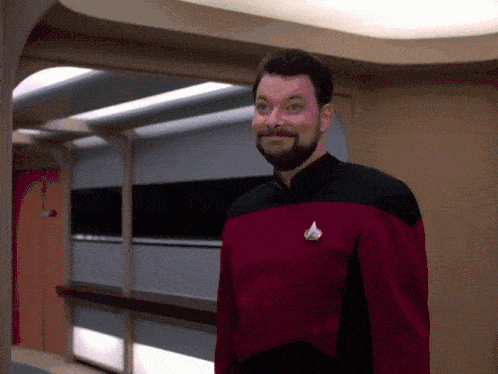 Creator Notes – Cut Material
I cut two side notes for time constraints.
The first questioned the necessity for Holly to return to using McClane at the end of the movie. She and John were a thing again. He could man up and accept her using her last name for her career.
If she has a career after this.
Her office is all shot to shit and her boss is dead. I gotta go watch Die Hard 2 to remember how they resolved that. And to see if it meets the elements/ criteria for being a Christmas movie.
Maybe next year.
I also cut background on Ludwig van Beethoven's "Ode to Joy." The basics: I couldn't figure out when the song became a Christmas song. It's used that way — in Japan, of all places.
Let's pretend that Die Hard inspired the song's use as a Christmas song as Die Hard is a Christmas movie.
It's also the anthem for the European Union as Beethoven meant the song as a rallying cry for Europe to unite in peace.
Curiously, neither of those ideas influenced director John McTiernan to use the song. His influence was — A Clockwork Orange. McTiernan liked how Clockwork director Stanley Kubrick juxtaposed a festive song with violence.
Related Notes and Links
Clips from Die Hard kinda courtesy of 20th Century Fox (C) 1988
Clip from "The Comedy Central Roast of Bruce Willis" from — you guessed it! — Comedy Central (C) 2018
Die Hard: The Ultimate Visual History covers all four movies and whatever the hell that fifth thing was.
That DishTV press release on Die Hard viewing circa 2016.
The work of Stephen Follows on Die Hard.
A damned fine historical study of Die Hard from the folks at Cinephilia & Beyond. You can find a copy of the script there too. And a whole bunch of enlightening info on making movies including interviews with McTiernan and Alan "Hans Gruber" Rickman.
The Back Matter
See new episodes of the Thoughts From the Shed podcast every other Wednesday starting the first Wednesday of each month.
Be sure to subscribe to the WriterMarkWooden YouTube channel!
You can also follow Writer Mark Wooden at:
Twitter (it's political, be warned!)