Last night was Hollywood's night to shine with the 90th Academy Awards ceremony, a.k.a. the Oscars.
Here's a list of the winners… with a side of snark.
Best Sound Mixing, Sound Editing, Film Editing — Dunkirk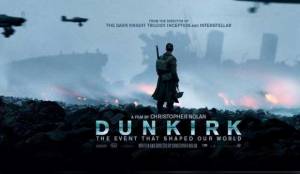 I'm gonna compound these categories, cuz Christopher Nolan's World War II epic "Dunkirk" won them all.
They were well-deserved wins. That movie sounded incredible. There's even an anecdote in which World War II British vets who had served at Dunkirk watched it and said, "It was just like I was there again."
Another vet teased that the movie was louder than the actual war!"
But c'mon!
Edgar Wright's "Baby Driver" was synched to the soundtrack from the first image to the last. Machine gun fire, footsteps, car door closings, dialogue, all of it. That deserved something besides just a nomination.
You couldn't share the glory, Academy?
Also want to give mad props to "Star Wars: The Last Jedi." The sequence in which Vice Admiral Holdo kamikazes her starship into Snoke's Star Destroyer… Rian Johnson and his Sound team went against the "Star Wars" norm and went silent for the big hit, then went boom.
Brilliance. Not enough to win the category, but the reason they're on the list.
Best Visual Effects — "Blade Runner 2049"
"BR 2049" was one of the most beautiful movies I've seen in a while. The Visual Effects were also seamless.
That said, I would have loved to see "War for the Planet of the Apes" get a little love. That series has killed it with its life-like presentation of the apes. Andy Serkis should have a Best Actor nom by now for his motion capture work.
Best Makeup — "Darkest Hour"
You made Gary Oldman look like Winston Churchill. You win.
Best Production Design — "The Shape of Water"
This is a category where fairy tales, genre pics and comic book movies can shine. Hence, this winner. Well deserved, though "Blade Runner 2049" is still beautiful. Though boring AF.
Best Costume Design — "Phantom Thread"
This was a movie about fashion, so it makes sense that it had a tour de force Costume Design.
You know who else had a great Costume Design? "Wonder Woman." My goodness how good the Amazons looked and Princess Diana looked truly like a princess. Not even a nom.
Boooooooo!
Best Cinematography — "Blade Runner 2049"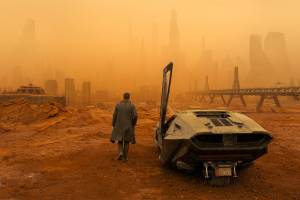 There are lots of negative things one can say about this movie (questionable representation of women, fucking boring, too long) but the one thing no one can say is that it's an ugly movie.
Roger Deakins did the job on this one, successfully recreating the future noir of the original while adding a touch of class to what should have been a genre rehash.
Director Denis Villeneuve's movies ("Arrival," "Sicario") always look beautiful; this one was literally Oscar-worthy.
Best Original Screenplay — "Get Out"
What else can you say about Jordan Peele's groundbreaking horror film? It has so much going on that UCLA already has a "Get Out" class to study it.
All of the screenplays in this category are deserving of the nom, but since there can only be one, "Get Out" is most deserving.
Best Animated Film — "Coco"
Ain't gonna lie: unless it's an anime, I'm not interested in animated movies. Based solely on content, I was pulling for "The Breadwinner" here. I suppose "Coco," with its emphasis on Mexican folklore, I'll take this as a next best thing.
Cuz "Boss Baby?" Really?
Best Original Musical Score — "The Shape of Water"
Traditionally, if you hear the music in a movie, it's not doing its job. It's supposed to enhance emotion, not overtake the narrative.
Due to this, I didn't really notice the music when I saw "The Shape of Water" much. I did catch how Guillermo Del Toro set up the black and white musical sequence. Props for that development.
I'm still a big fan of Rupert Gregson-Williams's score for "Wonder Woman." That No Man's Land sequence tore me up.
And when Hans Zimmer's Wonder Woman theme kicked in later? Made me wanna grab a magic lasso. Gregson-Williams said he held back that theme purposefully, using it only when she truly became Wonder Woman.
Mad props.
John Williams got another nom for a "Star Wars" movie. Dying of a heart attack from that surprise.
Best Original Song — "Remember Me"
After Sam Smith won for that piece of shit theme to "Spectre," I've written off this category.
Best Foreign Language Film — "A Fantastic Woman"
Hollywood voting in the transgender movie? Whaaaaaat? Guess they took the diversity thing to heart and aren't afraid of Drumpf's America. Good for them.
Best Director — Guillermo Del Toro
About fucking time!
This man has killed it with every film, even his lesser work like "Mimic" and "Blade 2" (which was still awesome). Hopefully, this will push Hollywood to let Del Toro work on his dream project, "The Mountains of Madness."
Also, note that Del Toro is the third Mexican director in a row to win the Best Director honor.
The #OscarsSoWhite hashtag focuses on black filmmakers, and it's good to look out for them. Meanwhile, the people coming from the country Drumpf says is sending "rapists and murderers" are killing it.
Don't worry Jordan Peele and Christopher Nolan. Your time is inevitably coming.
Best Writing Adapted Screenplay — "Call me by Your Name"
Ain't gonna lie: I was pulling for "Logan." It's rare as a rocking horse shit that a comic book movie is acknowledged in anything but a tech category. This would've been a huge "Fuck you, we can be art too" for the genre.
Best Supporting Actress — Allison Janney
Didn't see "I, Tonya" (you read my stuff and should know that's not my thing), but my film critic down in Tampa TM Powell said this was a killer performance. As Janney won damn near every award she was nominated for, I guess he was right (as usual).
Best Supporting Actor — Sam Rockwell
Another picture I missed, "Three Billboards Outside Ebbing Missouri." I have no stake in this one.
Sad that Michael Sheen wasn't nominated in this category. He tore it up in "The Shape of Water."
Best Actress — Frances McDormand
See Sam Rockwell above. And then someone stole McDormand's Oscar? Bastards! She got it back, though. Use it to clock the guy in the nuts.
Best Actor — Gary Oldman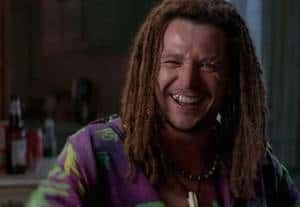 This is like when Martin Scorsese won the Oscar for Director with "The Departed." It was a good movie, but not his best; the Academy awarded him for all the stuff he'd done before.
Oldman has killed it in every single role he's ever played, including Drexl the drug dealer in "True Romance" (thought we forgot that Mr. Oldman? Oh. Hell. No!).
Not that Oldman didn't kill his part as Churchill, but just saying.
Best Picture — "The Shape of Water"
This was a big surprise for me. I was sure "Three Billboards" would win because A, it won every other time, and B, though the Academy went for the transgender movie, I thought they'd draw the line at bestiality.
Apparently not.
I really wish "Get Out" was the upset, but one can't have everything. Del Toro deserves the award. Like Scorsese, this man has a solid track record as an artist and he deserves the recognition.
"The Shape of Water" was an elegant throwback to classic cinema, but also a unique vision with a creative team that made a truly superior film.
About bestiality.
Looking ahead to the 2019 awards
Two words.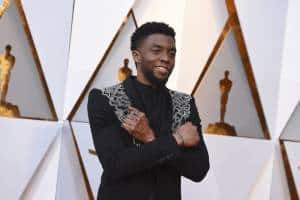 "Black Panther."
Michael B Jordan is a lock for Supporting Actor nomination. Director Ryan Coogler oughta get the long overdue Best Director nod. Cinematographer Rachel Morrison should get a repeat in her category.
I wish Letitia Wright could get a Supporting Actress nod for her audience-pleasing role as Shuri, but I don't think that one is in the cards.
Will Marvel Studios guru Kevin Feige finally get a Best Picture shot?
And just hand over the Best Costume award.
Wakanda Forever!