It's Halloween month! What better time to discuss horror movies and the techniques that have helped Writer Mark Wooden's creativity! We'll look at five three horror movies that do just that!
YouTube Version
Audio Only Podcast
Creator's Notes
As I mentioned, this was supposed to be a five-movie episode.
However, I figured early on in production that five movies would run nearly an hour. At thirty minutes, this is still longer than what I wanted episodes to be.
But, the info is solid and I hope the delivery is entertaining, so I'm keeping it where it is. Next week's episode is down to twenty minutes. I'm thinking that's where I wanna be.
So what were those two horror movies I cut?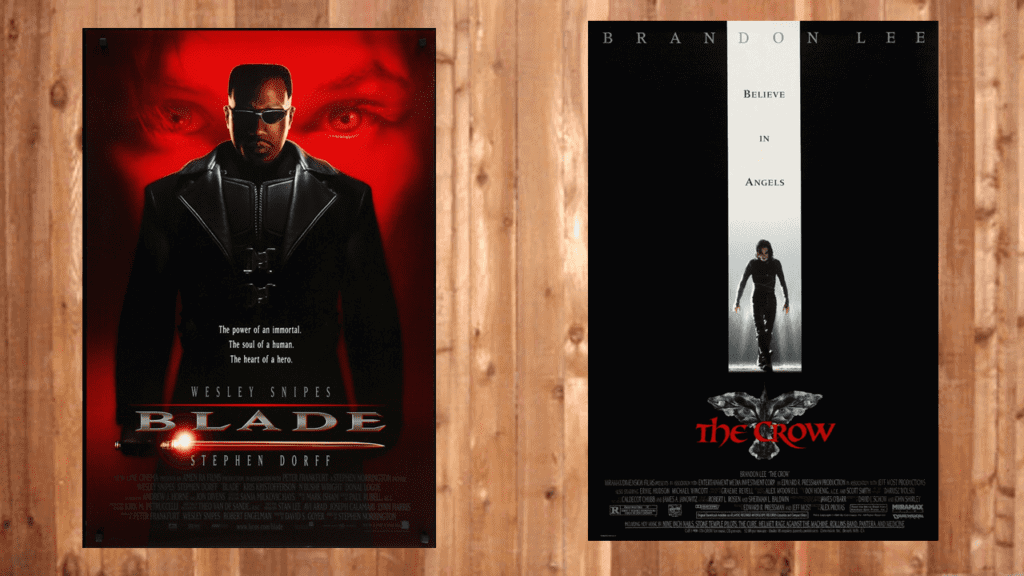 Well, one was actually another twofer: Blade and The Crow.
I confess they're really both comic book movies with horror elements, but they're important to me as major influences on my Shadowdance action/ urban fantasy saga.
Don't fret: I'll get to talking about them eventually. Too good a bit of info to let slip away.
The other movie cut was Bram Stoker's Dracula. That's also got a good bit of info I don't want you all to miss.
Whether I do these "lost episodes" as true episodes or for newsletter subscribers only remains to be seen.
Sign up for the newsletter to be sure to find out!
Horror Movies Discussed and Where to Find Them
If you looking to re-watch Alien or Aliens, Space.com has a good rundown on where to stream or purchase them online without going for the blu-rays.
However, the Alien Six-Film Collection is running under $30. You won't get the two Alien vs Predator movies, though.
For The Exorcist, check out Decider.com's info. Looks like you'll have to get Showtime in most cases.
I'd recommend buying The Exorcist: Extended Director's Cut which is the movie in the form Billy Friedkin intended. Under $10.
I'd also recommend finding the Exorcist TV series from Fox. Two seasons of scary goodness. It extends from the original film, ignoring the second one (as we all should) and alluding to Exorcist III: Legion.
Unfortunately, the show was canceled before the ties to three could truly be explored. TV Guide lists streaming info.
You can find Psycho via these links from Decider. It doesn't list Peacock, which has the movie for free.
The Back Matter
Be sure to subscribe to the WriterMarkWooden YouTube channel!
You can also follow Writer Mark Wooden at:
Twitter (it's political, be warned!)
See you in two weeks!