Foreign films! Some folks hate them, but get over that and enjoy them! You can learn about filmmaking, finding the humanity in your characters, and dammit! They're good movies. Let your Uncle Mark explain.
YouTube Version
Audio Only Podcast
Creator Notes – Foreign Films version
Did you hear that change in voice during the Titane segment? Funny story. I pronounced the title as it's spelled, "Tee-Tane," when I recorded that. This is sad because I'd learned the correct pronunciation is "Tee-tan" BEFORE recording.
I went back and found the sound clip that had the correct pronunciation and inserted it into the video. Because lazy. And it's f-ing funny sounding. I like that.
I also pronounced Cannes two different ways. I have a fifty-fifty shot of getting the pronunciation right then, huh?
Next time I'll get a bit better but I TOLD you I was a hack spitballing this!
That's all for this week, folks. See you again in two weeks, November 17th for another episode!
Meanwhile, below you'll find links to the movies discussed. Most of them go to Amazon or AppleTV, neither of whom give me a dime (the bastards!) but I want you to experience the movies so you'll see what I'm talking about.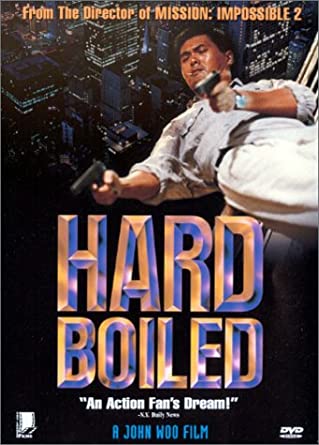 Where to watch:
The Killer – Sorry, this one is not streaming anywhere legit so buy the Blu-ray for upwards of $50 or follow this link to the DVD for under $20
Hard Boiled – Another one not streaming, so here's the Blu-ray; darn near criminal it's not widely available
The Magnificent Seven (2017) – But I really wouldn't bother
The Magnificent Seven (1960) – If you have a university ID or a library card, Kanopy is free to watch
Seven Samurai – Check this one out on HBOMax or AppleTV
Blue is the Warmest Color – Subscribe to AMC+ (which you should because it comes with Shudder and IFC FIlms) and it's free
High Tension – Another one on AMC+ but also on Apple TV
Frontier(s) – Amazon, for a price
Inside – You guessed it!
Martyrs (2008) – Some digital purchase options like AppleTV and Vudu and that's your best bet unless you wanna spend upwards of $100 for a physical disc; damned shame; BE SURE TO GET THE 2008 VERSION NOT THE REMAKE!!!
Titane – Should be in select theaters or digital on demand
The Back Matter
See new episodes of the Thoughts From the Shed podcast every other Wednesday starting October 6th, 2021.
Be sure to subscribe to the YouTube channel!
You can also follow Writer Mark Wooden at:
Twitter (it's political, be warned!)