Charlize Theron talks to Comic-Con@Home

Comic-con at Home continues with a Charlize Theron Interview.
In this thirty-minute segment, the star of hits Aeon Flux, Mad Max: Fury Road and, most recently, Netflix's The Old Guard, discusses her many roles in the action genre.
Here are some highlights.
I don't remember a specific moment when I decided to do action movies; I just always wanted to explore it.

Charlize Theron
Charlize Theron's parents introduced her to old-school action
Turns out Theron's parents were action junkies. Her mom loved Charles Bronson and Chuck Norris movies; her dad was a Mad Max fan.
Theron ate up the movies, also seeing movies like Sophie's Choice at the inappropriate age of 8.
Theron worried that women didn't always get these roles.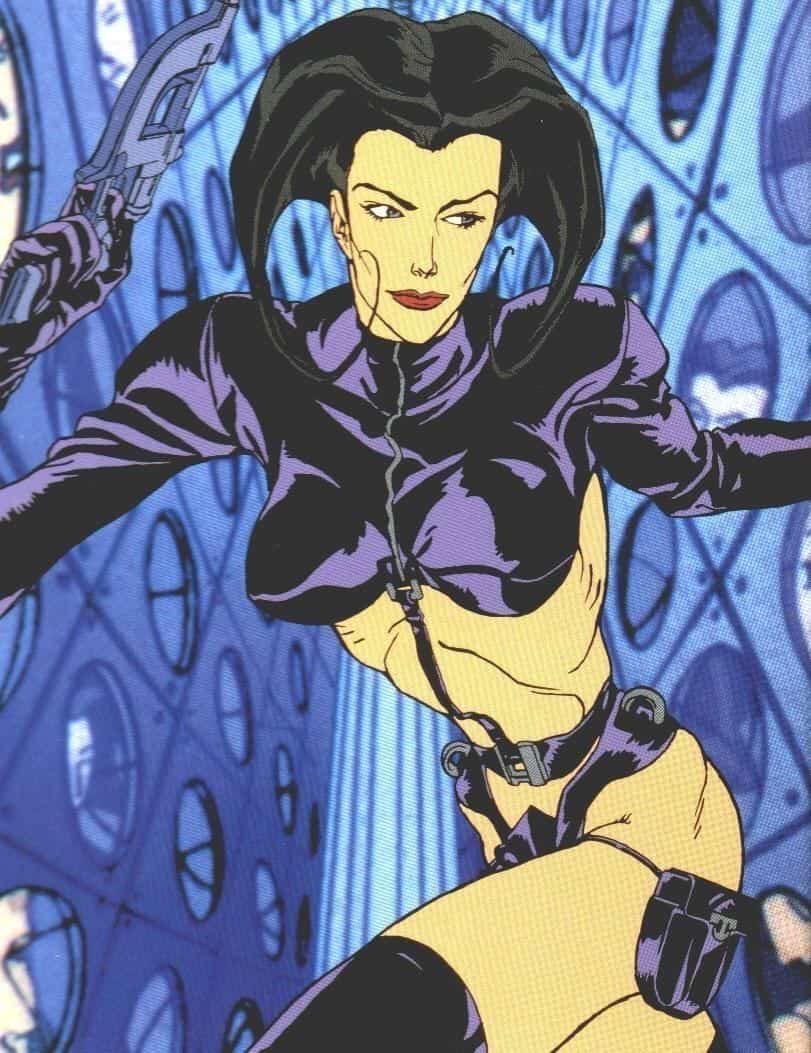 When Aeon Flux failed to gain traction, Theron worried if she'd ever get the chance to try another female-driven action movie.
After the success of Mad Max: Fury Road, she realized there are a lot of possibilities.
"The key is finding the right people willing to take the risk and explore these movies with women."
Making Atomic Blonde
Theron took up the producer reigns to develop female-driven movies, which included her creation of Atomic Blonde.
"We were given eight pages," she says of the graphic novel The Coldest City by Antony Johnston. "It wasn't even finished when we said yes to it."
Theron discussed assembling a team for the project, which included securing David Leitch, fresh off John Wick.
The struggle with finding a complex female character
"I'm jealous of Jack Nicholson and Robert DeNiro who play fucked up people; women rarely got to explore that."

Charlize Theron
Theron remembered working on The Italian Job.
The producers booked her for six more weeks of stunt driver training than the rest of the all-male cast. She took it as a challenge, becoming the best driving on set.
She remembers seeing co-star Mark Wahlberg puking after a lesson.
"Hollywood for too long saw woman as either Madonna or whore; they could be really good hookers or really good mothers," Theron said.
"Those stories do a disservice to women. We can be many things. We draw strength from faults and petty vulnerabilities."
These traits drew Theron to Furiosa, her character in Fury Road.
"Furiosa was the first time I couldn't look at her as only a character. I saw her as a human being." Theron added that the length of the shoot made her feel that way about her.
"[Director George] Miller physically got us to a place where none of [what you saw on screen] was physically manufactured. We were at that place."
Theron drops more wisdom and observations
Throughout the interview, Theron touches on how the action film genre has changed from relying on the edit to enhance the action to the actors and stunt people performing real action in long takes.
Theron also champions the rise in the number of women in front of and behind the camera in the genre, singling out Patty Jenkins of Wonder Woman.
There is mention of The Old Guard and Theron's training for that film.
The interview wisely inserts footage from Theron's movies as they're discussed, helping anyone unfamiliar to get a grasp of the conversation.
You can watch the interview below.
Catch my post on the GeekEd panel on HBO's Watchmen too.
Check this link for more of Comic-Con at Home.