Hello friends! No new fanfiction last week. That's because it served its purpose and I'm back to writing my third "Shadowdance" novel (among other things). Let's talk about all that.
Why I write fanfiction with the help of RPGs
I started the fanfiction because I was in a creative drought.
Instead of succumbing to writer's block, I dove into my fantasies of writing my favorite comic book and "Star Wars" characters.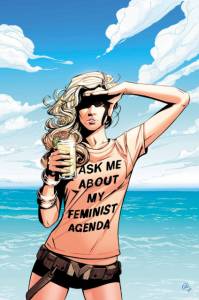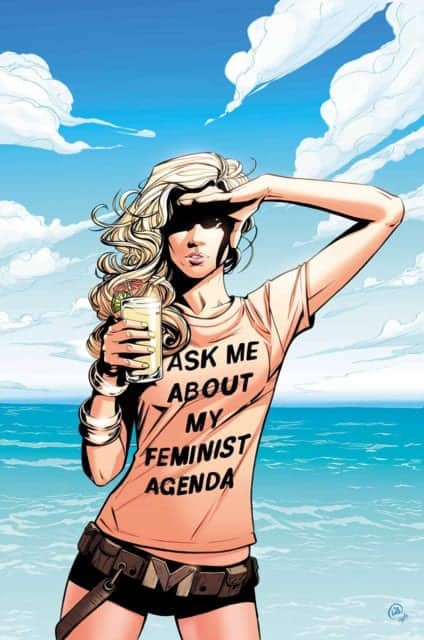 At the time, I'd just read Chelsea Cain and company's fantastic "Mockingbird" run. I also discovered Green Ronin's "Mutants and Masterminds" Third Edition role-playing game.
It was a Reese's Peanut Butter Cup moment!
I mixed the two things and presto! Fanfiction!
My creative juices started flowing. I also got better at writing serialized fiction, culminating in the "Star Wars" episodes I wrote.
That much closer to getting a handle on writing an actual comic book one day.
Hammering out the next urban fantasy novel
After traveling through a variety of comic book and fantasy worlds with the fanfiction, I'd mustered the creativity to return to my "Shadowdance" urban fantasy saga.
I'd left off with the short stories I was writing for that "in-between" time in the second novel/ song, "For Her Sins." I'd gotten three sound ones written.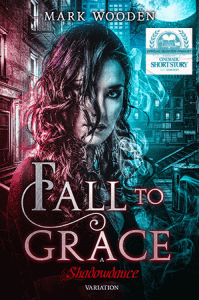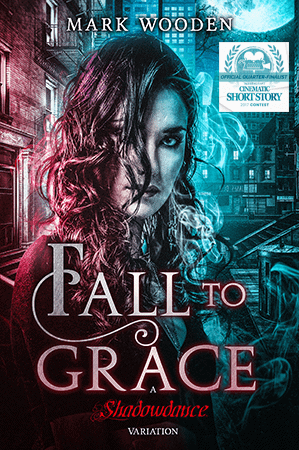 The third, "Fall to Grace," even became a quarter-finalist in the 2017 ScreenCraft Cinematic Short Story contest.
There was one more I wanted to write, but it wasn't working for me; hence going into the fanfiction. But now I'd figured something better! I had a spark of how to get my third novel/ song "Illusion of Love," going.
For the past month, I've been hammering away at the outline for that story. Boy has it been an adventure.
The joys of outlining an urban fantasy novel
When I left "Illusion of Love" a few months ago, I had the plot down, but it had no life. That was mainly because I hadn't stumbled on two things: the characters and the theme.
Let me rephrase: I had characters, but they were automatons to the plot. Their actions happened because the plot dictated it, not because the characters drove the plot.
I also didn't understand just what the whole thing was about. It had no soul.
The way I wrote the fanfiction via RPG, the stories were plotted but driven by character. You'd be amazed at the amount of material I cast aside because I realized Batman would do things differently than, say, Iron Man.
(And those pesky dice. But that's another subject.)
I turned this direction on the "IoL" outline.
Magically, when I listened to the characters and their desires, life flowed into the story. I was just the asshole throwing obstacles in their way ­— which is what a good writer should do.
For example.
My main protagonist, a nice gent named Ishawn, loses his girlfriend in the crossfire of a "Shadowdance"-related event. In my plot-only version, he's dragged around by my other protagonists and doesn't have much say in the matter.
In my revised version, I'm taking Ishawn through the five stages of grief with the added difficulty of having to deal with the revelation of supernatural creatures existing in the world.
There's also a side of mental dominance he's dealing with from the antagonists. He's gonna need a hell of a psychic shrink when this is over!
About that theme
Meanwhile, the characters are pulling together as their desires/ motivations intertwine.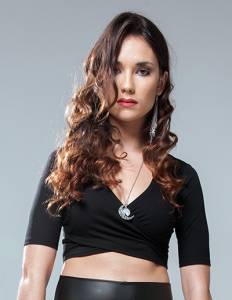 Adriana, who's also in "IoL," suffers the loss of her sister to the Daughters of Lilith. Her loss dovetails into Ishawn's loss.
One of the antagonists, Camila, lost her family and seeks revenge.
Another player, Pierce, wants to work to prevent the Initiated supernatural creatures from manipulating the Uninitiated mortals to prevent the loss Ishawn suffered.
All those emotions centered on that central theme of loss — that's what's going to bring this story to life.
The epic demon raising ceremony disguised as a rock concert? That's just icing.
"But we liked your fanfiction too, Mark!"
I'll get back to the fanfiction… eventually. I have a half-completed "Birds of Prey" featuring Black Canary, Batgirl and… Sonya Blade from "Mortal Kombat."
I want to do the mission to Apokolips featuring a mashup with Superman, Captain Marvel, Supergirl and some other odd additions… like Magneto.
I'm also not done with Batman. I have a story in which Wolverine comes to Gotham to track down a mutant assassin named X-23.
And there are still eight more episodes in the "Star Wars" fanfiction I started. Oh yes. Inquisitor Greyhelm will return.
So keep up with me here and @Shadowdancesaga on Twitter for updates on these, "Illusion of Love" and other creative projects!
Thanks for following!