I had the pleasure and the honor of an interview with a friend of mine, Jason Zuk the Social Psychic on his podcast. We discussed Chadwick Boseman and his legacy as both an actor and a humanitarian.
We also discussed the impact of Boseman's breakout film, Marvel's Black Panther, and what it meant to the black community. The topic also led us to elements of social justice and the 800-pound orange gorilla in the room.
Setting up the podcast interview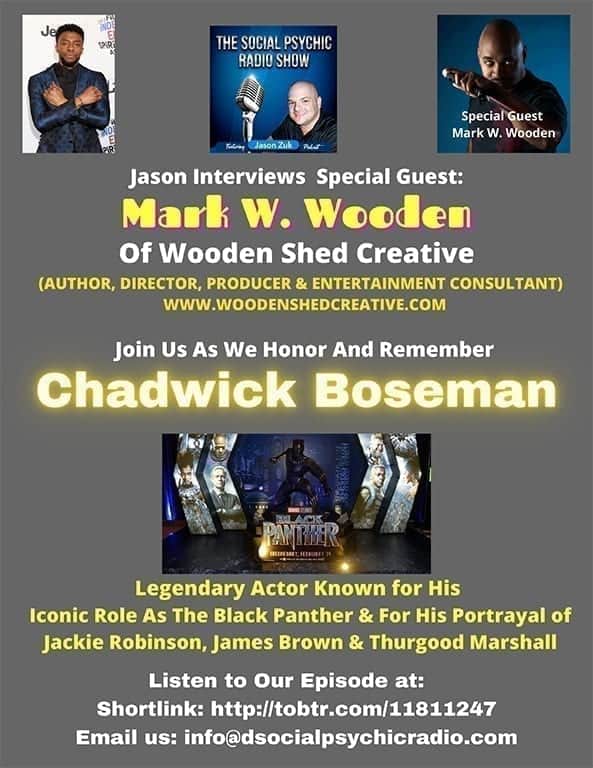 I'd always thought about podcasting but never got it started. I had suggested to my friend Jason Zuk many moons ago. He rolled with it, establishing a brand as the Social Psychic.
Over a hundred and forty thousand listens later, Jason circled back and asked me if I'd like to come on the show and discuss Chadwick Boseman's legacy.
Like the Godfather, it was an offer I couldn't refuse.
We'd discussed Boseman before, branching into issues of representation and social justice.
It only made sense to record the conversation so that others could hear viewpoints not ground in the corporate media punditry of the day. Plus, Jason looked forward to the insight my associations with media via my writing, live event work, and analyzing media for Comic Book Resources.
Hopefully, I've done justice to both Jason's podcast and Mr. Boseman. You can listen to the conversation below. Perfect for the evening workout.
Be sure to check out Jason's other interviews over at The Social Psychic on BlogTalk Radio.