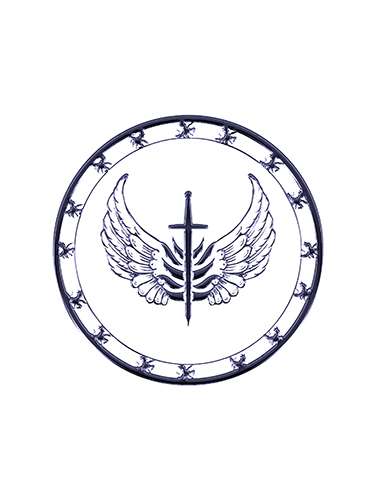 Creation of the Knights
The Guardians of Faith operated in a monastic manner, gathering and protecting knowledge, keeping track of political events within the Shadowdance, and spreading the Word of the One Goddess.
This tact proved insufficient to deal with the supernatural threats of the Order of Haroth and other forces of Darkness.
To combat violent, supernatural threats to the Uninitiated world, the Guardians created the Knights of Vyntari.
Differences between the Knights and the Guardians
The Guardians train in passive magic, things that can be hidden from the eyes of the Uninitiated.
The Knights learn aggressive magic, vulgar displays that would alarm the Uninitiated and break the Shadowdance edict of the Veil.
The Knights combine their aggressive magic with martial arts training, creating a sect of warrior sorcerers.
The Knights' Mission
The Knights' first mission is to protect the Vyntari shards should they surface from their hiding spots.
Secondary to this mission is to seek and destroy any plots by the Order of Haroth or other supernatural evil that would break the Shadowdance edict of the Veil or endanger the Uninitiated.
Makeda Arsi, Gabriella Doran, and Michael Freeman serve with the Knights of Vyntari.
Organizations Within the Shadowdance
Daughter of Lilith, Guardians of Faith, Knights of Vyntari, and Order of Haroth logos designed by Maja Kopunovic.