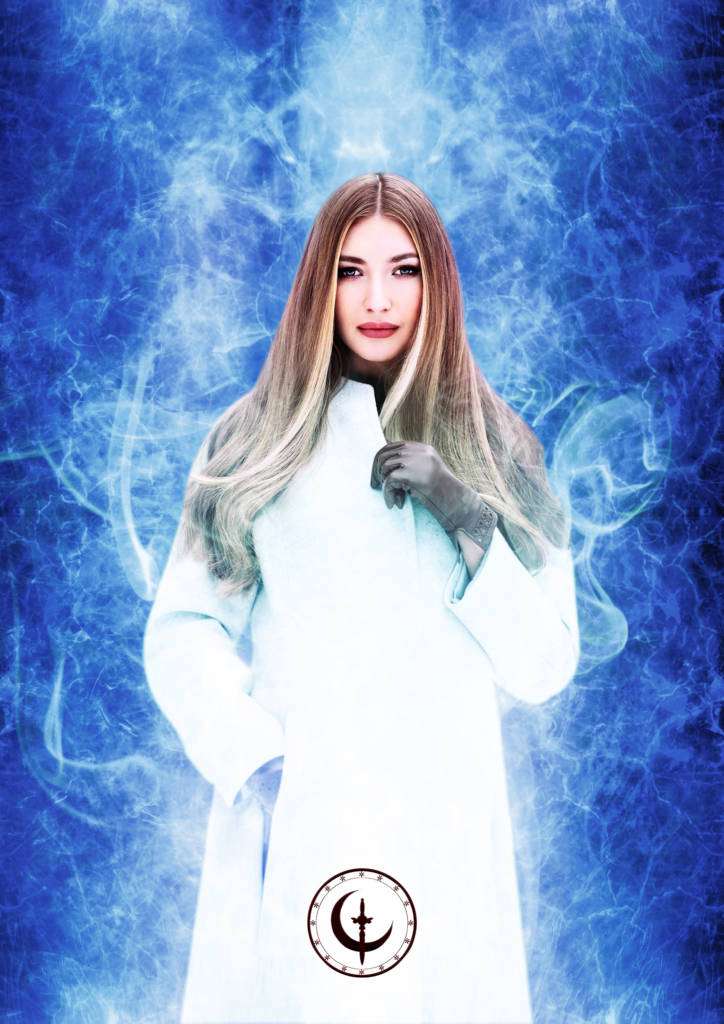 Age : appears 28, actually 419
Height : 5'8"
Weight : 137 lbs.
Eyes : Blue
Hair : Blonde-White
---
Born in 1602, Illyana's family assisted the Romanovs against their rivals the Godunovs for control of the Russian empire.
In 1630, her friend Sophia offered Illyana a choice: become a vampire with her or die. Illyana chose death, but Sophia would not let her friend go.
Sophia turned her anyway.
Later, the two encountered the Daughters of Lilith.
Their leader, Cytheria, revealed that turning the girls was revenge from the Godunovs — who were vampires.
The Dakanovas were, unknown to Illyana, a family of vampire hunters steeped in the Shadowdance.
Illyana was later tasked with turning Adriana Dupré. She did as commanded, but refused to give Adriana to the Daughters.
Adriana and Illyana eluded the Daughters for several decades but ultimately were forced into the fold.
Ultimately, Fatale, the new Mistress of the Daughters, decried that Illyana should suffer for the rest of her life for her transgressions against the Daughters.
Geisa Barros is assigned to make sure Illyana never dies.
Illyana sees Adriana and her sister Dominique as surrogate daughters. She regrets her role in their damnation and strives to make amends despite the girls' hatred of her.
Featured in:
A Reason to Live: A Shadowdance Variation
By Virtue Fall: A Song of the Shadowdance
The Initiated
Characters of the "Shadowdance" Action/ Urban Fantasy Saga